ORGANISATION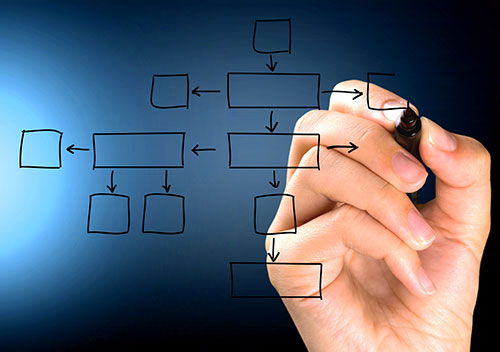 GALIA is managed by a Board of Directors composed of 18 members (2 Stellantis , 2 Renault, 1 Renault Trucks, 8 suppliers, 2 logistic carriers and service providers, 3 observers).
The Board of Directors is alternately chaired by a representative of Stellantis or Renault. The members of the Committee meets approximatively 4 times per year. It ensures the proper functioning of the Association, guides and validates the works realised.
GALIA is under the operational responsibility of a General Manager, appointed by the car manufacturer representative who does not chair the Board of Director. He works together with a permanent team consisting of Project Managers, Assistants and an Accounting Manager. The daily decisions are made by the Executive Committee (Comex), that is to say the General Director and the Project Managers.
The Business Committees are composed of representatives from member companies. They define the priorities for their field and guide achieved by the existing Working Groups. These committees meet 4 to 5 times a year, including locally on a member's site.
The Working Groups develop the specific subjects in detail. These Groups are a main contributor of value of the Association. A Group Chairman is systematically appointed and a GALIA Project Manager leads the meetings.