CBDX Use Cases – SASIG
Available in
CBDX2_V1R0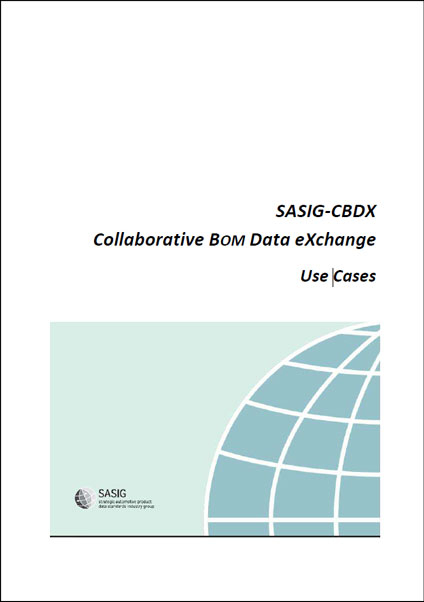 This document contains description of selected use cases on collaborative BOM data exchange within the automotive industry.
5 use cases are introduced and identified respectively as Vehicle Cross- Production, Vehicle Cross-Badging, Engine Carry Across, Platform Common Development and Design Supplier.
It provides a company with overview and detailed explanation using process flow for each use case.
Description
Contents:
INTRODUCTION ON BOM DATA EXCHANGE USE CASES
USE CASE 1 – VEHICLE CROSS-PRODUCTION
USE CASE 2 – VEHICLE CROSS-BADGING
USE CASE 3 – ENGINE CARRY ACROSS
USE CASE 4 – PLATFORM COMMON DEVELOPMENT
USE CASE 5 – DESIGN SUPPLIER