Why use GALIA packaging standards? (English version)
Available in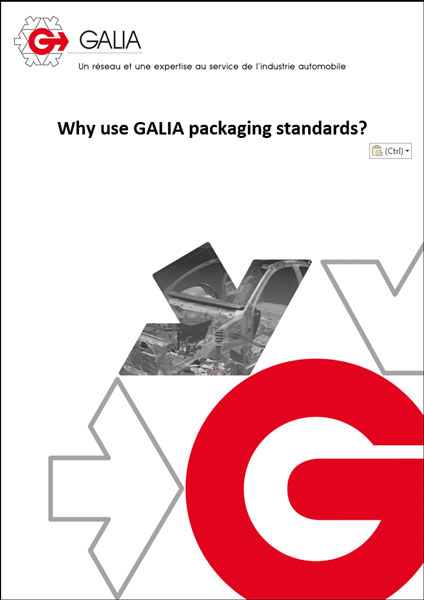 GALIA defines Packaging standards (Cardboard packaging, Plastic boxes, wooden pallets, ...) used by Automotive industry partners. These standards :
- are designed as part of a teamwork between users and packaging manufacturers
- meet strict and consistent specifications linked with the automotive logistic processes and security and quality requirements
- prepresent a cost optimisation.
French version available here
This file is free to download.
Access